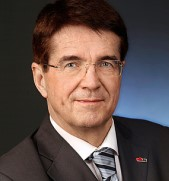 Univ.-Prof. Dipl.-Ing. Dr. Lothar Fickert
Advisory board
Dipl.-Ing. Dr. Lothar Fickert headed the Institute for Electrical Systems at Graz University of Technology from 1998 to 2017. In addition to his national and international activities, he is the author of 211 technical articles, holds 8 patents and numerous awards and prizes. Since then, he has been increasingly active in his original field, electrical protection technology, in university and public spaces. Lothar Fickert supports the cooperation with the Heliopolis University in Egypt. Due to his many years of extensive experience in the Arab world, he is a great asset as a scientific advisor. As a guest lecturer, he also contributes to the students' electrical engineering education. With his broad expertise and a high intercultural interest, he makes a valuable contribution to various projects, especially for complex electrotechnical issues.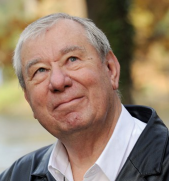 Prof. Dr. Wilhelm Ripl
Advisory board
Ripl is head of the System Institute Aquaterra e.V. He studies the earth's water cycles. The focus is on sustainable methods of circular flow management and ecological land use according to nature's needs, in particular alternative management of the soil and water bodies strictly in accordance with ecologically necessary conditions. It represents a systemic approach in ecology, in which not the individual organism (type) and its requirements are placed in the foreground, but the processes of the ecological system.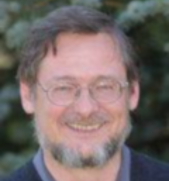 Ao. Univ.Prof. DI. Dr. Michael Narodoslawsky
Advisory board
Michael Narodoslawsky was deputy director of the Institute of Process and Particle Technology at Graz University of Technology. The research area of the process engineer included the ecological and economic evaluation of processes and regions, the modelling of process engineering, energy recovery and biotechnical processes, conventional and alternative energy systems, energetic and material biomass use as well as the fundamentals of a sustainable economy with special consideration of the regional context. Research projects focused, for example, on "green biorefinery" or the development of utilisation concepts for renewable raw materials (harvest residues from maize, slaughterhouse waste, algae, etc.). The development of the "process network synthesis" software for the evaluation and optimisation of energy solutions is an important result of Michael Narodoslawsky's work.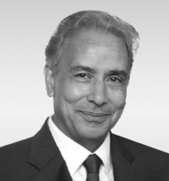 Dr. Ibrahim Abouleish
† 15 June 2017
Advisory board
On 15 June 2016 we received the following very sad news:
"Today my beloved father, Dr. Ibrahim Abouleish, left us. He was more than a father to me: He was a brother and a friend to me! His ambition has always been to contribute to the welfare of the community, SEKEMs, Egypt and the world by promoting sustainable development. He inspired so many of us with his great vision and showed incredible courage when he started the vision with all of us through the SEKEM initiative. Today we pray for him and are grateful for all that he has done for and with us. According to Islamic custom, Ibrahim will be buried tomorrow, Friday 16 June, at 12:00 pm.
From the Heart, Helmy, the Abouleish Family and the SEKEM Community"
Ibrahim Abouleish died the night before the last ten days of the holy month of Ramadan - those are the days when God gives us the most blessing. We in Austria - a home of Ibrahim Abouleish - are with his family with all our good thoughts, and we are with our prayers at the funeral. We thank Ibrahim Abouleish for his untiring initiative, which will remain our inspiration, encouragement and example in the future.